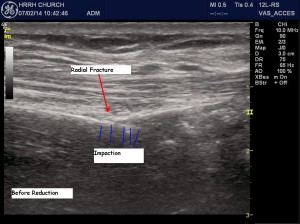 I like to use POCUS for hematoma blocks and Colles fractures. Here's one. I first mark the most obvious area of the radial fracture. Then I aim from slightly cephalad at a 45 degree angle to inject the fracture. By the way, I've never actually seen the hematoma in the "hematoma" block.
I then follow the reduction with serial views until the fracture hopefully disappears and I cast it. There was a residual displacement here which I suspect is rotational.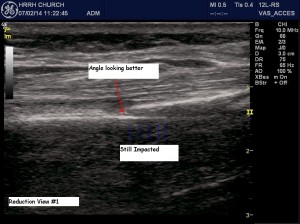 Anyway, take a look at the pictures and see if you want to try it. I find it eliminates the post-post (etc) reduction views.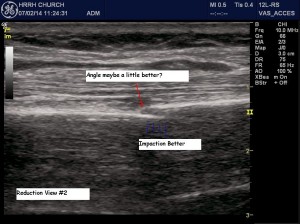 And finally: