The first patient was a week post-partum with some midline pelvic pain.
POCUS showed a hyperechoic line in the endometrial cavity: likely gas from endometritis.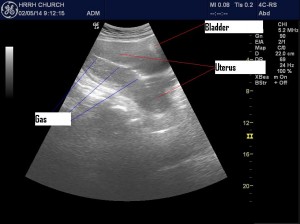 The second patient had post-menopausal bleeding for over a month.
POCUS showed a very bulky post-menopausal uterus with a fluid collection cephalad to the uterus: likely endometrial Ca.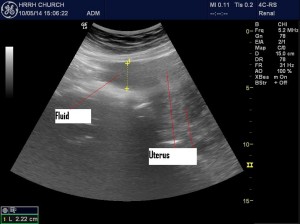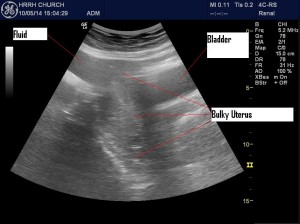 [Ed note: If you encounter unusual looking images like these , don't hesitate to get further imaging to sort it out.  The great thing about doing lots of scans is developing a good sense of normal and recognizing when something isn't normal.]