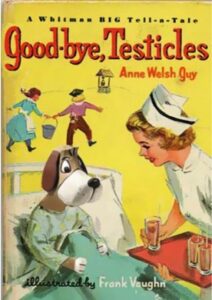 Dr. Joel Turner, the emergency medicine ultrasound director at McGill University and staff at the Jewish General Hospital in Montreal sends another fantastic case of ultrasound guided testicular torsion reduction.  Is it time for every ED physician to learn this skill?  Time-critical care is our job! [ed]
Case:
Immediate diagnostic and therapeutic feedback with POCUS; one testicle at a time!
A 39 year old male presented to the ED at around 3am, complaining of acute left testicle pain for about 3 hours. No history of trauma; no infectious symptoms; no urinary symptoms.
As I entered the room, ultrasound in tow, I empathized with the amount of pain he was in.
With the obvious concern for testicular torsion, I quickly performed a bedside ultrasound (video 1) confirming a lack of flow to the affected testicle and surrounding peritesticular fluid.
A quick page to both urology and radiology residents ensued. However, at 3 in the morning, how long would it take for both to arrive to the hospital was the big question.
With the assistance of the EM resident, we attempted to de-tort the affected testicle in an open-book technique. Within minutes of rotating the affected testicle (what we assumed was turned based on palpation), the patient stated that his pain was significantly reduced. What we saw on repeat bedside ultrasound blew us away; immediate hyperaemic flow was established to the affected testicle!
The patient was in the O.R. by 7am, but clearly with a great chance at keeping a viable testicle!